Welcome to our Resource page. Click any of the links below for more information on a variety of topics.
Hot Links:
Hydro Angels News
ENDOSCOPIC THIRD VENTRICULOSTOMY
Healthy Discoveries - Minimally Invasive Surgery
Hydrocephalus and Shunts in the Person with Spina Bifida - Spina
Diving With Hydrocephalus and Shunt
Hydrocephalus- Wikipedia, the free encyclopedia
Antibiotic prophylaxis for patients with hydrocephalus shunts: a ...
Medical Home Portal - Hydrocephalus and VP shunts
Neurosurgery://On-Call: Hydrocephalus FAQ
http://search.medscape.com/news-search?newSearchHeader=1&queryText=hydrocephalus
Youth Links:
http://neurosurgery.uthscsa.edu/news_display.php?news=47
http://www.hydrocephaluskids.org
(The worlds first theme park for people with disabilities)
www.efcst.org (Epilepsy Foundation)
Embedding Health Outcomes in the Individualized Education Program
Government and Healthcare
HOT LINKS
House Passes Hydrocephalus Awareness
Congressional Pediatric & Adult Hydrocephalus Caucus

A congressional caucus is a group of members of the United States Congress that meets to pursue common legislative objectives.Congressman Leonard Lance and Congressman Tim Walz Announce Congressional Hydrocephalus Caucus with 'Dear Colleague' Letter to All Members of Congress.

Contact Your Legislator "be the voice of Hydrocephalus"They want and need to hear from you on issues you consider important.Writing a personal letter allows you to state your opinion clearly and without interruption.It lets a lawmaker know how much you care about and issue and that you will monitor or watch his/her choices and actions. Tips for a great letter:

Keep your letter short and to the point.
Use only enough facts/data to make your statement.
If you are contacting them about a particular bill/law, tell them which one.
Tell your story.
Keep your letter to one page, one issue.
Meet the Co-Chairs of the Hydrocephalus Caucus: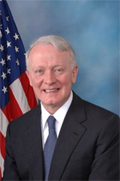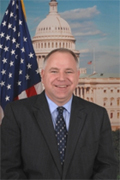 Leonard Lance (R-NJ) Tim Walz (D-MN)
Caucus Members:
(list subject to change)
Leonard Lance (R-NJ), Co-Chairman
Tim Walz (D-MN), Co-Chairman
Robert Andrews (D-NJ)
Michele Bachmann (R-MN)
Vern Buchanan (R-FL)
Andre Carson (D-IN)
David Cicilline (D-RI)
Howard Coble (R-NC)
Mike Coffman (R-CO)
Lloyd Doggett (D-TX)
Scott Garrett (R-NJ)
Nan Hayworth (R-NY)
Walter B. Jones (R-NC)
Peter King (R-NY)
John Lewis (D-GA)
James Langevin (D-RI)
Dave Loebsack (D-IA)
Tom McClintock (R-CA)
Cathy McMorris-Rodgers (R-WA)
Mick Mulvaney (R-SC)
Tim Murphy (R-PA)
Frank Pallone (D-NJ)
Jared Polis (D-CO)
Dennis Ross (R-FL)
Steve Rothman (D-NJ)
Chris Smith (R-NJ)
Joe Wilson (R-SC)